Authors
Giuliano Nistri
Roman, qualified at the Liceo Artistico of via Ripetta. Painter, illustrator, satiric sketcher. He won the Golden Palm" at the International Show of Humourism at Bordighera. He worked as a poster painter for the cinema working for cinema producing companies in Italy and abroad such as Warner Bros., Titanus, 20° Century Fox, Paramount, Columbia Pictures, United Artists, Dear Film, Lux Film, Interfilm, Rank Film, Ponti – De Laurentis, Mario e Vittorio Cecchi Gori etc. His were the posters for many successful films including "La Notte" by M. Antonioni, "La Strada" and "I Vitelloni" by F. Fellini, "Matrimonio all'italiana", "Amanti" and "Il Viaggio" by V. De Sica, F. Rosi's "More Than a Miracle" and "Rashomon" by A. Kurosawa, C. Chaplin's "City Ligths", A. Hitchcock's "The Trouble with Harry" e "Dial "M" for Murder", J. Ford's "Rio Grande", J. Dellanoy's "Dieu a besoin des hommes", V. Minnelli's "Goodbye Charlie", F. Lang's "Beyond a Reasonable Doubt", E. Scola's "L'Arcidiavolo", G. Cukor's "My Fair Lady", E. Petri's "Decima vittima", G. L. Godard's "Le mépris", A. Mann's "The Heroes of Telemark", D. Damiani's "Il giorno della civetta", A. Penn's "Bonnie and Clyde", S. Kubrick's "The Killing", D. Siegel's "No Time for Flowers", A. Pietrangeli's "Souvenir d'Italie", H. Hathaway's "The Shepherd of the Hills", E. De Filippo's "Ragazze da marito", A. Lattuada's "Don Giovanni in Sicilia", M. Ferreri's "Controsesso", L. Besson's "Les anges du péché", C. L. Bragaglia's "L'eroe sono io", M. Camerini's "Ulisse", C. Lizzani's "Lo svitato", F. Zinneman's "The Men", M. Cacoyannis's "Zorba the Greek", A. Blasetti's "La fortuna di essere donna", J. Duvivier's "L'homme a l'impermeable" and "Chair du poule". He were also: "Gli indifferenti", "El Cid", "Von Ryan Express", "Those Magnificent Men in Their Flying Machinesi", Amours celebres", "Otello", "Kean", Totò contro Maciste", "Il Dott. Prof. Guido Tersilli…", "Siamo uomini o caporali?", "Arabella", "Basta guardarla", "Ball of Fire", "The Canterville Ghost" and many others.
He is a member of the Rome League of Journalists, he collaborates whit many newspapers, magazines and periodical as satiric artist, including Il Travaso", "Il Giornale d'Italia", "La Tribuna Illustrata", Il Borghese" "Candido", "Il Tempo", "L'Automobile".
Giuliano lives and works in Anzio (Rome)..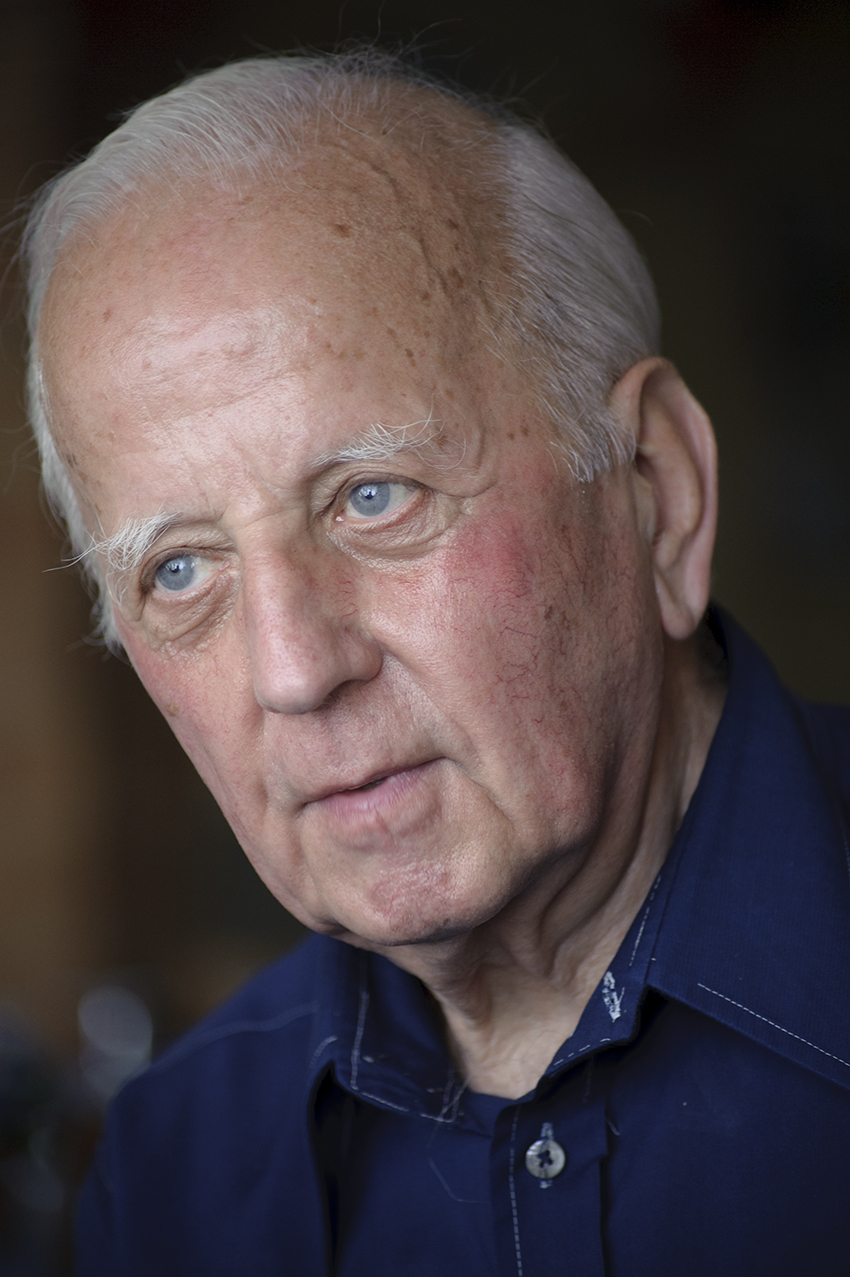 Lorenzo Nistri
Painter, graphic artist, designer and artistic operator was born in Rome, where is dead in April 2008 . From about 1950 to 1985 he was principally occupied with publicity, especially cinema posters. He has worked for very famous American cinema companies including Metro Goldwin Mayer, Paramount, Warner Brothers, Columbia, CEIAD, Universal e TwentyTH Fox, for which, for years he was the exclusive supplier. He has done 3000 outlines, rough copies, preparatory drawing for posters, announcements, brochures and inserts that publicised films of great success like "Viva Zapata!", "The Searchers", "Breakfast at Tiffany's", "Gunfight at the OK Corral", "Pane, amore e fantasia", "Marilyn", "Quo vadis", "Last Train From Gun Hill", "Jess James", "Notorius", "Sergeant York", "Dr. Jekyll and Mr. Hyde", "Gojira", "Planet of the Apes", "The Four Horsemen af the Apocalypse", "The Diary of Anna Frank", "Vertigo", "Anastasia", "North by North-West", "Mutiny of the Bounty", "Mattei Affair", "Ben Hur", "The Prize", "Signore e signori", "Rommel, Desert Fox", "A Hat Full of Rain", "The Ten Comandaments" and many others. His works was requested by Luchino Visconti for "Ludwig", "Gotterdammerung", "L'entranger", "Conversation Piece".
Lorenzo Nistri, who was the inventor and the realiser of the Sabin anti-polio campaign poster, he also supplied illustrations and paintings for the book covers of important editorial companies including Rizzoli and Baldini & Castoldi.
He has also collaborated with the General Command of the Italian Military Police (Carabinieri) for whom along with numerous other illustrations, created a vary large oil painting size, (4 m 10 cm x 1 m 60 cm), commemorating the battle of Qulquaber and now displayed in the Carabinieri museum.
Since 1980, Mr. Nistri has been regularly called by the "Professional State Institute Virginia Wolf" of Rome to be part of the examining committee as expert in graphic publicity.
At the moment he is painting oils for many famous galleries including the WentWorth Gallery of Miami (USA).